Hello, Friends! The April Showers Giveaway is over and I have the post giveaway blues – otherwise known as a happiness hangover. What can I say, giving away free stuff is fun! I wish I could do it all the time! In light of that, I've decided to prepare for my summer giveaway right now. Wanna help me out?
You see, I happen to have an extremely fun problem that needs solving. My favorite notebook, the lovely Leuchtturm1917 (For an in-depth explanation of why I love these notebooks, click here.) comes in a variety of great colors — and I don't know which to choose! So I've decided to leave it up to my readers. Which delicious flavor pack do you want to be delivered to your doorstep?
The Giveaway Contenders
Take a look at these color combos and vote on your favorite below! I couldn't help myself, I've named them after summer cocktails I plan to enjoy on the beach  — in my dreams, of course, I've got a million kids. Lucky for me, as the mom of a rowdy bunch of little tykes, many of my daily activities include cocktails.
Just kidding.
Of course, I meant many of my planning sessions include cocktails.
What? I love planning!
Flavor 1: Tequila Sunrise
---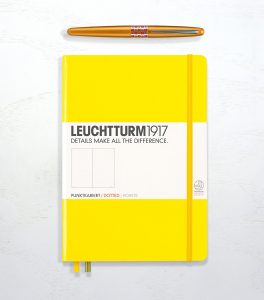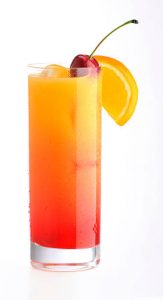 No, I have no intention to kill a perfectly good sunrise. The lemon Leuchtturm is so dreamy in person. In fact, this is the notebook I'm using right now! Combined with the Pilot Metropolitan fountain pen in the orange flower design,  you've got a match made in citrus heaven!
Is it too bright? Maybe. Does that stop me from writing in it? Nope!
Look, all I know is that I can use the cover as an emergency signal device if I'm ever journaling on a deserted island. With a drink.
Flavor 2: Classic Margarita
---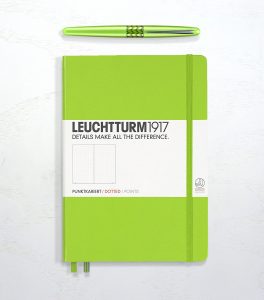 You can't go wrong with a classic. What says summer like sipping a tart, frozen margarita under the hot sun?
Not much, my friends, not much.
This lime Leuchtturm combined with cool green Pilot Metropolitan Fountain pen is like a trip to Margaritaville every day of the week.
Which, let's be honest, isn't a trip anybody should take every day of the week. There're other towns like Bourbonton and Vodkaburg. Jeez.
Flavor 3: Strawberry Daiquiri
---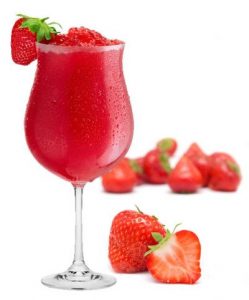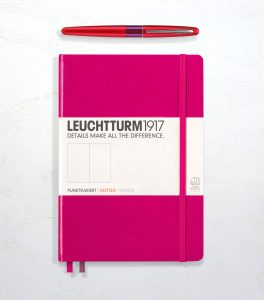 Nothing beats a pink drink planner on a hot day. This bright berry Leuchtturm is sure to keep you planning with a berry large amount of magenta. Combine it with a strawberry red Pilot Metropolitan fountain pen, and I think you may have the most delicious planning kit around.
Disclaimer: while all of this gear is delicious, please do not attempt to ingest any of these products. We are not toddlers.
---
Sweet Bonus
Every swag bag deserves some candy. My version: a 10 pack of Staedtler Triplus Fineliners. Once all of you pick the flavor of the summer, the winner will get these candy-colored beauties, too.
Vote for Your Favorite!
Anyone else feeling thirsty?
Enter your password here to vote for your favorite! The password is the same one you received in the email when you signed up.
If you haven't signed up yet, do it below! You'll automatically be eligible to win the set that gets the most votes!